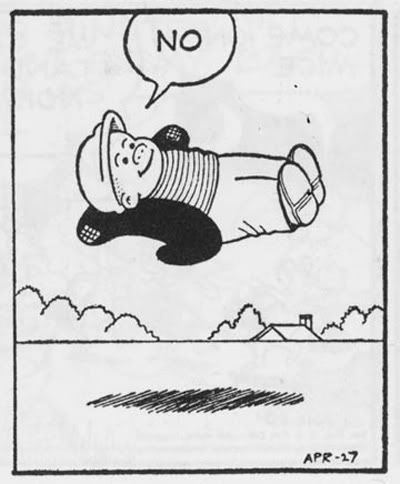 I was trying to find a Display Picture that encapsuates me. Try as hard as I might, I couldn't. I experimented with one of Marlon Brando from "A Streetcar Named Desire", but the sad fact is that I just don't ooze with raw sexuality as he does.
And then I found
this
utterly amazing Nancy Panel that is, oh, so true of me.
It shows Sluggo floating in the air and saying "No" to the world.
ME...